Finally, with all the previous issues solved, I switched to printing of ABS & therefore got the Tinus' enclosure installed.
Unfortunately, it's pretty dark inside, especially during printing of the essential first layers ... so I enlightened it a bit: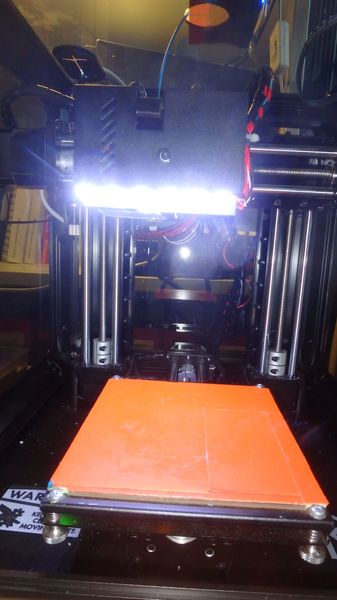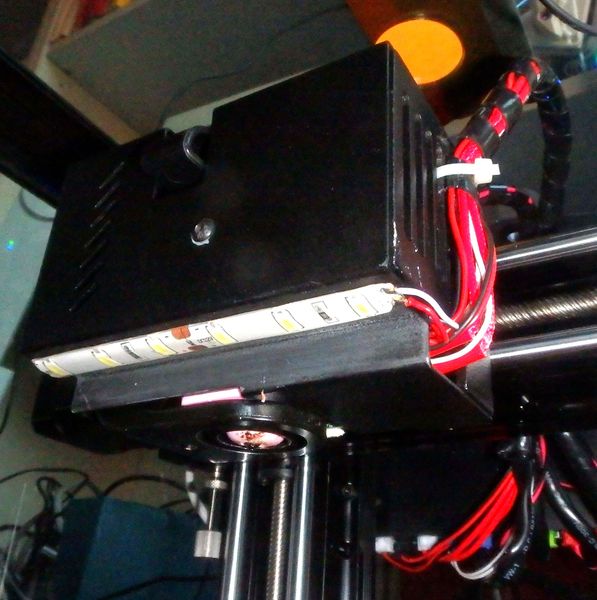 The "always on" fan is 12V, so I soldered some self-adhesive LED stripe to its wires in parallel.
And voila - I can finally see what I get
and avoid failure through bad adhesion or misalignment early.